What Is IELTS?  
IELTS is an international standardized english proficiency test which was introduced back in 1980 by Cambridge English Language Assessment and the British Council. IELTS stands for 'International English Language Testing System' and it is the most common english language test for non-native english language speakers or in countries where english is not the first language. It is a mandatory test for the professionals or students who want to study, work or migrate to Australia, Canada, New Zealand or the United Kingdom (UK).  The IELTS test simply judges the proficiency of the students through listening, writing, reading and speaking. Some of the colleges or universities abroad still accept other kinds of english language test. The IELTS exam can open more opportunities for you in future and is the first step towards your higher studies aboard.
Types Of IELTS
Basically there are two versions of IELTS available for you. Firstly, the Academic IELTS and secondly the General Training IELTS. Now the Academic IELTS is for the students who want to apply for higher studies abroad or for professional academics who want to visit a place having English speaking environment. The General Training IELTS are for people who wish to train and migrate to countries where English is the first language. You need IELTS if you are migrating to English speaking countries including Australia, Canada, New Zealand or the United Kingdom (UK). The test will assess your english skills and abilities and check whether you are fully prepared for your study or training in an english speaking country. The Reading and the Writing tests are different depending on which type or version of test you have opted for whereas both speaking and Listening tests are same for General Training IELTS and the Academic IELTS.
Benefits Of IELTS?
Taking IELTS test has many advantages. To begin with, it allows you to enter a university for higher education of your choice without having much difficulties. A higher IELTS score can allow you to study a subject or degree that you always wanted to. You can have a better future and apply for a job internationally which will also help built your career. Moreover, IELTS test is accepted internationally even in the U.S. It is available at a number of different locations i.e.1600 all over the globe, with more than fifty centres in the USA alone and up to forty-eight tests are conducted in a single year.
Eligibility: Who Can Take The IELTS Exam?
Every university have different criteria for admissions however, students above sixteen years can appear for the IELTS test. 
When Can I Take IELTS And Registration Procedure?
The process of registration for the IELTS assessment is pretty straightforward. Students can simply register by filling in an online application form on the official British council website. Candidates can choose the dates that are suitable for them along with the centre for the examination and submit. A valid identification must be provided at the time of submission of application. In response to this the applicant will receive an email confirming their test dates and details for the test. Next step includes payment for the IELTS test and various options will be provided to you for your ease. A single IELTS test can cost you up to GBP 180.00 or CAD 290, the price is same for both modules i.e. general training or academic module. The IELTS test is organized several times in a year, the official website shows the exact dates for the exam and there are many dates to choose from according to your suitability. You can reappear if you are not satisfied with your marks and put in more effort next time. You can cancel your test as well in case you are unwell or cannot sit in the exam approximately five weeks before the test date. Test results are accessible online after thirteen days and you can access them by entering your information. In some areas SMS alerts are also available to keep you updated.
Test Format: What's In The IELTS?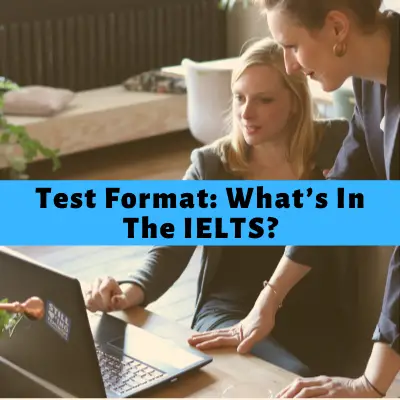 It would take you roughly about two hours and forty-five minutes to complete your IELTS test. The IELTS test comprises of reading section, listening section, writing part and speaking section. The reading section will take up to sixty minutes followed by writing section which will also take another sixty minutes to complete. The listening part will take thirty minutes in total and speaking test can consume approximately eleven to fourteen minutes. There would be no breaks between the tests and Listening, Reading and Writing sections will be conducted on the same day. However, the speaking test can be taken few days before or after these three tests depending on the arrangement made by the IELTS team. 
The Reading Section
The reading section is divided into three parts and they can be taken from any books or journals, magazines and various newspapers. There are many multiple choice questions in the end, be sure to mark them carefully.
The Writing Section
The writing section has two parts; in first part candidates will write one hundred and fifty words in twenty minutes whereas in second part you are required to write two hundred and fifty words in approximately forty minutes.  
The Speaking Section
The speaking test consists of three parts. Your examiner will guide you through your test and you must answer to him.
The Listening Section
It comprises of four parts, having ten questions in each section and the test concludes in forty minutes.
IELTS Scores
The IELTS have different levels for measuring your english proficiency, it can range from 1 to 9. A band 9 score is given to an expert whereas band 1 signifies least english proficiency in a person.
Support For Disabled Students
Candidates with disabilities are always welcome for the IELTS test. Any applicant having mental or health problems should discuss with IELTS team beforehand (three months) so that an arrangement could be made for you separately.
How Should I Prepare For IELTS?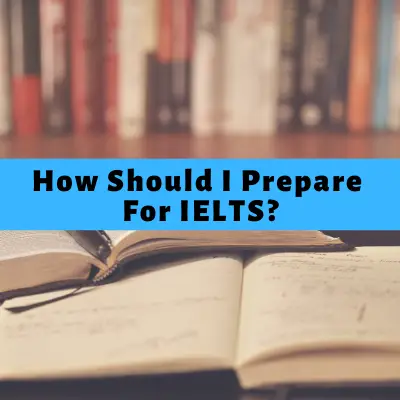 Many study guides are available at your nearby libraries so that you can get ready for your exam.  Free online tutorials are also accessible to you which will not only save your time but cost too. Practice of sample papers will enhance your capability and would polish your skills for the test day. A good band in IELTs can be achieved by practicing over and over again. Revise difficult sections of the test so that you will be more fluent on your test day and it will also boost your confidence. Arrange a study plan with a group of friends or family and practice speaking. Countless websites are there for your help and guidance in case you are still confused. Numerous academies are also open in each country with affordable pricing that can mentor the students for their IELTS tests and you will be ready in no time. Remember to be persistent in your preparation and you will surely reach your goal.
Information For Candidates: What Do You Need To Know?
Identification For IELTS?
Candidates need to have proper documentation before preceding to the examination hall. Identification card issued by your government or passport is acceptable and must be valid. Please make sure it's not expired till your exam day. You should use the same identification that you used earlier while registering for the exam. Students bringing a fake identification will not be allowed to sit in the exam.
What Can You Bring On Your Exam Day?
Electronics like notebooks and phones or smartphones, watches are not permitted during the assessment and are strictly forbidden. The supervisors will keep switch off your phones before the test and the IELTS team are not accountable in case of loss or damage of your personal belongings. Students cannot use a pen, you can bring your own eraser and pencil inside for the test, rest of the things will remain outside of the examination hall.
Instructions Of The Exam Hall
 Pay attention to all the instructions carefully in the examination hall to avoid any delays before your test begins.
Timings Of The IELTS Test
The test timings vary in different countries. It is advised that you reach early; 10-15 minutes before time to avoid any mishaps before test begins. You are allowed to reschedule if you are late or you have missed the exam due to any emergency. 
Answer Booklet
You are provided with the answer sheets. Read the instructions carefully on the question paper.
Food Items: Am I Allowed To Bring Them?
Food is firmly forbidden during your test.  Please eat or drink as you please before the test so that you can focus on your test completely.
Time Management For The IELTS
Assign your time suitably according to the amount of questions present in the test. Think carefully and don't rush. Answer your supervisor appropriately during your speaking test. Your supervisor will let you know all the instructions before your test starts so don't panic.
Disturbance
Don't cause any disturbance in the hall otherwise the supervisors can disqualify you from the exam immediately.
Cheating During The Exam
You cannot use any unfair means to complete your test. Any candidate caught cheating or using any other means would be disqualified by the invigilators.
When Can I Leave The Exam Center?
The timings of the exam vary from one country to another. You will be released once your exam ends after approximately two hours and forty-five minutes.