What Is GRE?  
GRE is a standardized computer-based or on paper examination that is accepted worldwide and it stands for 'Graduate Record Examinations'. It is a qualification which is required for the students applying for different graduate degrees for various universities especially in the U.S. and Canada. It was initiated in the year 1936 by well-known association known as Carnegie Foundation for the Advancement of Teaching. The assessment itself is managed and developed by Educational Testing Service (ETS). A GRE test just checks the competence of the students who wish to enter graduate programs and assess their abilities. The GRE test chiefly contains six sections like verbal reasoning and quantitative reasoning followed by analytical writing.
Who Can Take The GRE Exam?
Students who want to apply for different graduate schools or universities of their choice located in the U.S. and Canada can sit in the exam. It is a requirement for many schools; it is also compulsory for students applying for doctorate degrees or other professional degrees. GRE test is open to all kinds of students irrespective of their background or their culture or religion.
Benefits Of GRE Test?
There are numerous advantages of giving a GRE exam.  It lets you to enter different professional programs like MBA and law etc. in any university worldwide. You have a choice either you can give exam on paper or on a computer, both are good options, you can select whichever option you prefer. A good GRE score gives you a chance to apply for the degree or the university of your choice.  The most amazing thing about GRE is that you are allowed to skip questions that are present in one particular section and also go back and change answers of any section that you want. Additionally, you can decide which part of the test you want to answer first. The most important benefit is that your GRE certificate expires after five years.
What's In the GRE: Test Structure?
The GRE examination is organized in English language and it takes about three hours and forty-five minutes in total for the six sections of the examination to wrap up. This duration also includes a break of ten minute after 3rd section and a 1-minute break after each section. This is optional it depends upon you if you want to take a break or not. The duration of the breaks is fixed you cannot change it according to your will. Students must remain in the hall during the breaks and will not be allowed to go outside the centre.
The GRE Test Is Divided Into The Following Sections:
The Verbal Reasoning Section
It comprises of two section having twenty questions and the test will be completed within thirty minutes. One portion particularly tests your ability to read the passages and answer them and second section allows you to test your interpretation skills. You should select the best answer from the options provided.
The Analytical Writing Section
The analytical writing section is a thirty-minute session comprising of two tasks. It consists of two separate tasks that are analyze an issue task and analyze an argument task.
The Quantitative Reasoning Section
The quantitative reasoning section has two parts. The sections are thirty-five-minute-long comprising of twenty questions each. Your basic math skills are also tested in this section. You will be able to solve questions involving algebra, arithmetic and geometry. You will also be asked to analyze data which is all high school basic math so don't worry. The good news is that a calculator will be allowed and provided to you in the centre so that you can do basic calculations without wasting time.
GRE: Subject Tests
 ETS also conducts some subject tests in addition to the normal general GRE test. Each of the test is one hundred and seventy minutes in duration. In total ETS has introduced six GRE subject tests in the fields of biology, chemistry, math, english (literature), physics and lastly psychology. More subjects were introduced later but now they have been discontinued.
GRE Test Dates And Registration Procedure?
Students the GRE is available in more the one hundred and sixty cities worldwide with more than a thousand centers for your convenience. The procedure of registration for the GRE test is easy. Firstly, create an account on the official ETS; GRE website (https://www.ets.org/gre/revised_general/register/) after entering your information like your user name and password. If you haven't made an account yet you can start over. Candidates can choose the dates and the test centres that are near to them. Afterwards payment for the GRE test is required; a number of options are available for students. Applicants can now pay using a cheque, Paypal and credit or debit card. Students can register using their own phones as well. A GRE general test can cost you up to $230.00 if you are located in Australia, in China $ 231.30, Nigeria $ 220.00, Turkey $ 255.00 whereas in other parts of the world the fee is $205.00. It depends upon on your region so students make sure to check for further information but a single GRE subject test is $ 150.00. A fee of $ 25 is also charged if you are late or if you want to reschedule the payable fee is $ 53.91 in China and $ 50.00 for the rest of the world. The GRE test is organized numerous times in a year, the official website can show the exact dates for the paper and there are many choices to select from and it is up to you. Scholars can give the exam once more if they are not happy with their scores and put in more energy next time. You are allowed to give the exam five times in a single year (365 days). Examination results are available on the website after ten to fifteen days wait and you can check them by entering your detail in your ETS account.
How Should I Prepare For GRE?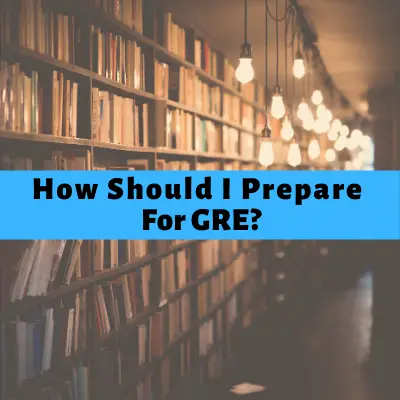 Limitless online lectures and books are also available so that you can prepare for GRE. Revising test papers will improve your capability and would strengthen your skills for the exam day. A good score in GRE can be achieved by training your mind. Work on most difficult sections of the paper and analyze your scores after completing the exercises present after each section. Organize a study plan with your class mates and practice for your paper. ETS website is there for your help and support. You can even download some material and questions for free. Several budget-friendly academies are also open for you students. All that planning will most definitely get you high scores. Always aim for the best and keep up the hard work.
GRE Scores
Pupils can have a score varying from 0 to 6 for analytical writing section. For quantitative reasoning section a student can get scores between 130 and 170. Moreover, for the verbal reasoning section again a range of 130 to 170 scores is considered good, depending upon a student's ability. It also depends what kind of scores are needed by your chosen university.
Disabled Students
Candidates with disabilities can take GRE exam and are always welcome. Applicants having mental or health issues please make sure to ask when registering to check for facilities within the centres for your ease.
Important Information For Candidates: What Should You Know?
Identification Is Mandatory For GRE
Candidates will show appropriate documentation before the examination starts. Students must make sure that they are presenting a valid ID that is not terminated till your exam day. Don't bring photo copies to the centre it is not suitable. If you fail, GRE team has complete rights to cancel your test and you will have to reappear and fee will not be refunded.
Exam Day: What Can You Bring?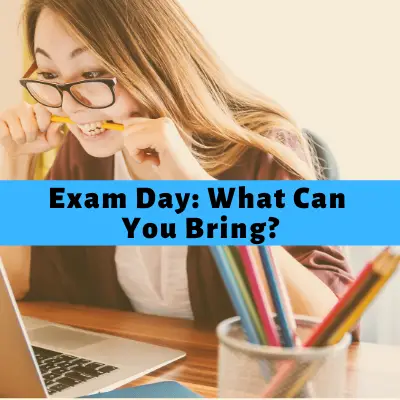 Students must bring 3 or 4 HB pencils, they should be sharpened along with an eraser as they will not be provided at the test center. Furthermore, electronics like laptops and phones or smartphones are also not allowed so don't bring them. Calculator will be provided in the centre. The GRE team is not accountable in case of any damage to your personal belongings. 
Instructions Of The Exam Hall
 Listen to all the guidelines carefully in the examination center to avoid any delays before your test begins.
Timings Of The GRE Test
It is better that you reach early on the exam day; thirty minutes before your test begins so that you can check-in without a hassle. Test will end in three hours and forty-five minutes and then you can exit hall.
Food Items: Shall I Bring Them?
Food is strictly prohibited during your test.  It is advised to eat or drink before the paper. There will be no time for food once the exam starts.
Time Management For The GRE
Be smart and allocate your time appropriately according to each section in the paper.
Conduct
Any disturbances will not be tolerated at all. The student will be disqualified immediately.
No Cheating Allowed Throughout The Exam
Students caught cheating would be disqualified by the GRE team.