The word "good" when you ask the question "What is a good SAT score" that will have you gaining admission to the college of your choice, is relative. The first thing that you ought to determine pertaining to this is to know the average SAT scores of your targeted colleges. To be able to do so, you can look up these details from the College Board website. This site's tool will provide you with the particulars of the SAT score that you need to achieve depending on your chosen colleges' requirements.
SAT scores are measured on a range of 1600 points. Two sections comprise this major college admissions test, and they are Math and Evidence-Based Reading and Writing. Scores that you can achieve in the two sections of the SAT are on a scope of 200 to 800 points. There is an optional Essay test in the SAT as well, and it is evaluated through a different method. You will not be penalized for your wrong answers in the SAT. On the other hand, your raw scores will be verified by summing up the total of your correct answers. Your raw scores will then be converted to scaled scores that is the basis of establishing your percentile rank. By gauging your percentile rank, you're going to have a clearer idea of how you did on the SAT compared to other test-takers. So for instance, if your percentile rank is 72, it means that you performed better than 72% of the total number of test takers.
What Are The Best Scores For The SAT?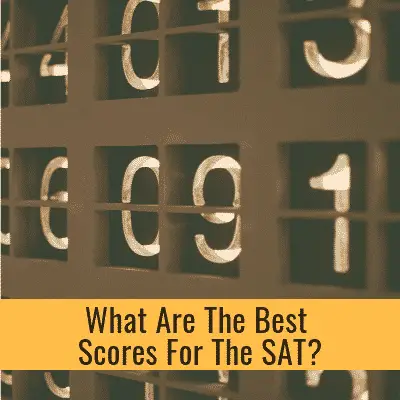 The question "What is a good SAT score" can be analyzed based on the following list:
Best Scores. The best scores for SAT Math is 680 to 800, while that in Evidence-Based Reading and Writing is 660 to 800. Achieving these scores places you at the top 10% of the overall number of test takers.
Competitive Scores. These are the better scores for the SAT. This means you have to attain a score of 610 to 670 in Math and 590 to 650 in Evidence-Based Reading and Writing. You belong to the top 25% of all test takers with these numbers.
Above Average Scores. What is a good SAT score? These are the above-average ranges wherein Math requires 520 to 600 and Evidence-Based Reading and Writing 510 to 580. You'll be ahead of the other 50% of the pack if you reach these scores.
Below Average Scores. These scores for the SAT are 510 or lower for Math, and 500 or lower for Evidence-Based Reading and Writing. With these scores, you still can enter into various college programs, but you will fall behind a big percent of the rest of SAT test takers.
The Scoring Method Of The SAT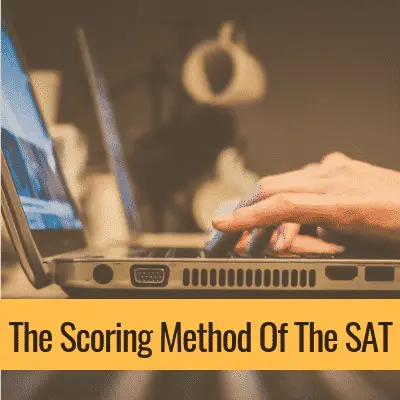 The College Board system will begin to determine your score by scanning your answer sheet. No penalty is imposed for guessing in the SAT, thus your raw scores will be equivalent to the total of all your correct answers. Through the process of equating, your raw scores are to be converted into scores that range from 200 to 800. By equating your scores, it is ensured that your scores are not going to be impacted by the varied forms of the test or the abilities of other test-takers. When you finally receive your scores, consider that they are already the scaled scores.
Each section of the SAT is scored on a scale of 200 to 800. They are measured in increments of 10 points. Each of your scores in the sections of Math and Evidence-Based Reading and Writing is featured separately. With such a small scale, you can significantly increase your percentile ranking even if you implement small improvements in your score. For instance, you could increase your percentile ranking by 5 notches up by raising your score by 10 points.
The current revision of the SAT does not impose penalties for wrong answers. It is therefore important that you understand the new scoring system for this test. At the same time, you should learn how to approach each of the sections of the SAT. This is where an effective and efficient test prep program comes in so that you can be at your best- confident and academically prepared- when the time of your SAT test day arrives.