High school dropouts can find a way to improve their lives by taking the GED test. A good score in the test can give them the opportunity to go to college, receive a scholarship or have a better-paying job. It's always worth it to give the GED test your best shot. But what if you don't get a passing score? What are the things to do if you fail the GED test?
Don't easily give up if you didn't get a passing score. You have other options to improve your situation and yes, you have another chance to get a GED certificate. The following is a list of things you can do if you fail the GED test:
1. Retake the test.
Every state in the U.S. imposes different requirements for a GED retake. But generally, you have 3 chances to take every subject. If you have passed a particular subject, you don't need to retake it. What you need to do is to concentrate on improving your score in the particular subjects that you failed. However, take note that the GED test has been revised in January 2014, and your new GED score cannot be combined with your scores in the old version of the test.
Related Topic: GED Exam
2. Study on your own.
Look for an effective GED test prep program that you can use for your self-study routine. Your local library should contain preparation materials to hone your skills and knowledge for the remaining GED subjects that you need to retake. You can also use online GED study guides.
Make sure to get hold of updated GED practice tests. Get the ones that cover the topics for the 2014 GED test. Remember that practice tests are an essential part of an efficient GED test prep. These tools can predict the outcome of your test-taking skills and help you overcome test anxiety by familiarizing you with the test content and structure.
3. Enroll in a GED preparation class.
If studying alone for the GED exam is a struggle for you, you can ask for assistance. Contact 800-62-MYGED or 800-626-9433 to inquire about a local preparation program in your community. You may get in touch with community groups that offer help for free. You can also sign up for GED classes online. Although some sites may charge an amount for your enrollment, many offer their GED classes services for free, too.
Related Topic: Free GED Practice Tests
4. Be calm and focused.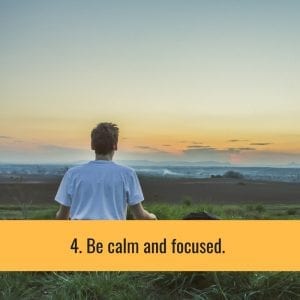 After thoroughly studying, the time to retake the GED test comes. At this point, you have to stay calm and focused. Instead of cramming the night before your exam, do something relaxing and enjoyable. Sleep early. On the day of your test, don't rush when reading the questions. Take time to go through each of them carefully. Don't skip a number or leave it blank. See to it that you answer every question, even if you have to guess.
Since taking the GED has time constraints, know proper pacing and timing. Give each number its due but limited attention and do your best to answer them. If you can't make it out, guess and then move on.
5. Celebrate for a job well done.
You've spent weeks and months at most to study for the GED exam. Pat yourself on the back for overcoming this challenge. You will be able to know your score within hours after taking your exam, so brace yourself and hope for the best. It is always important to be positive no matter what your results are. Kudos if you pass! If you did not, better luck next time (because there will be a next time). Write down points about the test that you found difficult because this will help you focus on the right topics the next time you review for the GED test. Failing the test just means you just need to refocus and change your study strategy until you pass it.